Woodexperience is the exclusive distributor of Baltic Wood for the following regions:
The company produces some 2.5 million m² of 3-layer parquet floors which are exported to 60 countries. Baltic Wood uses only top layers of the highest quality, and has all the necessary certificates.
(FSC, ISO, Real Wood,… ).
Click on the right to consult the pdf for the certificates.
The range of Baltic Wood consists of both untreated and oiled/varnished parquet floors.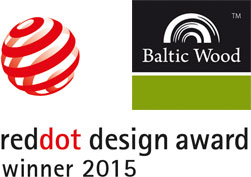 In 2015 Baltic Wood won one of the prestigious Red Dot awards for high quality, functional and innovative product design.